From its base in Marseille, the CMA CGM Group is present in more than 160 countries through its network of over 765 agencies, with more than 22,000 employees worldwide (4,500 in France). With a young and diversified fleet of 471 vessels, the CMA CGM Group serves 420 of the world's 521 commercial ports. Through its 200 shipping lines the company operates on every one of the world's seas. Its global presence and powerful ships like the CMA CGM BOUGAINVILLE enable the CMA CGM Group to transport a volume of 13 million TEUs last year.

Evergreen Group began with the establishment of Evergreen Marine Corporation (EMC) by Dr. Yung-Fa Chang on 1 September 1968. From humble beginnings operating just one secondhand general cargo vessel, Evergreen has grown throughout its history to gain many outstanding achievements. It is now one of the leading international shipping companies in terms of its fleet operations, service quality and innovative shipbuilding concepts.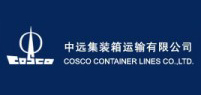 COSCO Container Lines Co., Ltd. (COSCON) is one of the world¡¯s leading providers of integrated container shipping service. By December 31 of 2014, COSCON has 175 container carries with a carrying capacity of up to 840692 TEUs. Major business covers the whole world. The shipping containers are called at more than 192 ports in over 64 countries and regions across the world In China, the service network connects Dalian, Tianjin, Qingdao, Shanghai, Guangzhou, Shenzhen, Xiamen, and Wuhan. The international container shipping service is offered by COSCON through the overseas subsidiaries across the five continents of Europe, America, Asia, Africa, and Australia and their subordinate sales and services branches, the entrusted sales and service branches by COSCO, and the designated overseas agencies with the joint stock of COSCO and the third party.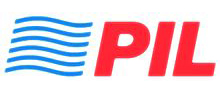 Incorporated on the 16th of March 1967, Pacific International Lines has its origins in a newly independent Singapore. Founded by Mr Chang Yun Chung and ten assembled shareholders, the company initially operated just two vessels – former Dutch ships, then re-named the 'Kota Singa' and 'Kota Naga'.

Established to serve the liner industry, GFS is the combination of over 30 years of experience in Container Feeder operations throughout the Middle East, Asia and Africa. Our Goal is to serve the Container Industry's biggest names through an integrated network of services connecting major shipping hubs to their surrounding markets. Our priority is the continues improvement of our services, systems and processes to empower our clients to continue serving the global trade.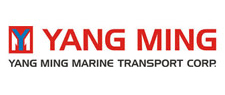 Yang Ming Marine Transport Corporation (Yang Ming) was established on December 28, 1972. Since that time, our staff members across the world have observed our core value of "Teamwork, Innovation, Honesty and Pragmatism" in enhancing our transportation expertise and service quality. We have dedicated ourselves to providing global and sophisticated marine transportation services. By providing our customers with high-quality "punctual, speedy, reliable, and economical" services, Yang Ming has become one of the leading shipping companies in the world.

APL, one of the world's leading ocean carriers, offers more than 90 weekly services and call ports in over 50 countries worldwide. We provide container transportation through our international shipping network which combines high-quality intermodal operations with state-of-the-art information technology, equipment and e-commerce. APL is a wholly-owned subsidiary of Singapore-based Neptune Orient Lines. With over 160 years of experience, APL has the knowledge and the expertise to help our customers grow their businesses and negotiate in an increasingly complex and ever-changing global marketplace – whether that is venturing into new territories or growing in already developed markets.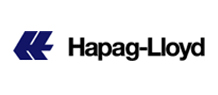 Overview Management Philosophy Sustainability Compliance Our Awards Foundation History Hapag-Lloyd - The Company 177 modern container ships, 7.4 million TEU (Twenty-foot Equivalent Unit) transported in a year, approx. 9,500 motivated staff at more than 366 locations in 118 countries, networked through an IT system that is the industry leader: Hapag-Lloyd is a leading global liner shipping company and a powerful partner for you. After the merger with CSAV's container business in December 2014 Hapag-Lloyd offers a fleet with a total capacity of one million TEU as well as a container stock of more than 1.6 million TEU including one of the world's largest and most modern reefer container fleets. A global network of 121 liner services guarantees fast and reliable connections between all continents.